This course is presented as Live Virtual Training. Click for more details.
*previously known as DevSecOps Engineering
DevSecOps is a cultural-based movement that builds on the concepts outlined in the DevOps Foundation course. It aims to build lean-agile security practices into the CI/CD pipeline through cultural change, through automation and through experimentation and learning.
The goal is to remove silo's, reduce friction and bring in security early into the software development lifecycle. The outcome is to bridge the gap IT, security and the business to bring deliver secure working code, fast and frequently to the end-users.
The course explains DevSecOps in the context of digital disruption: where younger enterprises, such as Netflix, are threatening traditional incumbents, such as TV, video downloads and cinema. It includes DevSecOps practices such as safety differently, the three ways and shifting left and includes opportunities for interactive discussions and short group exercises.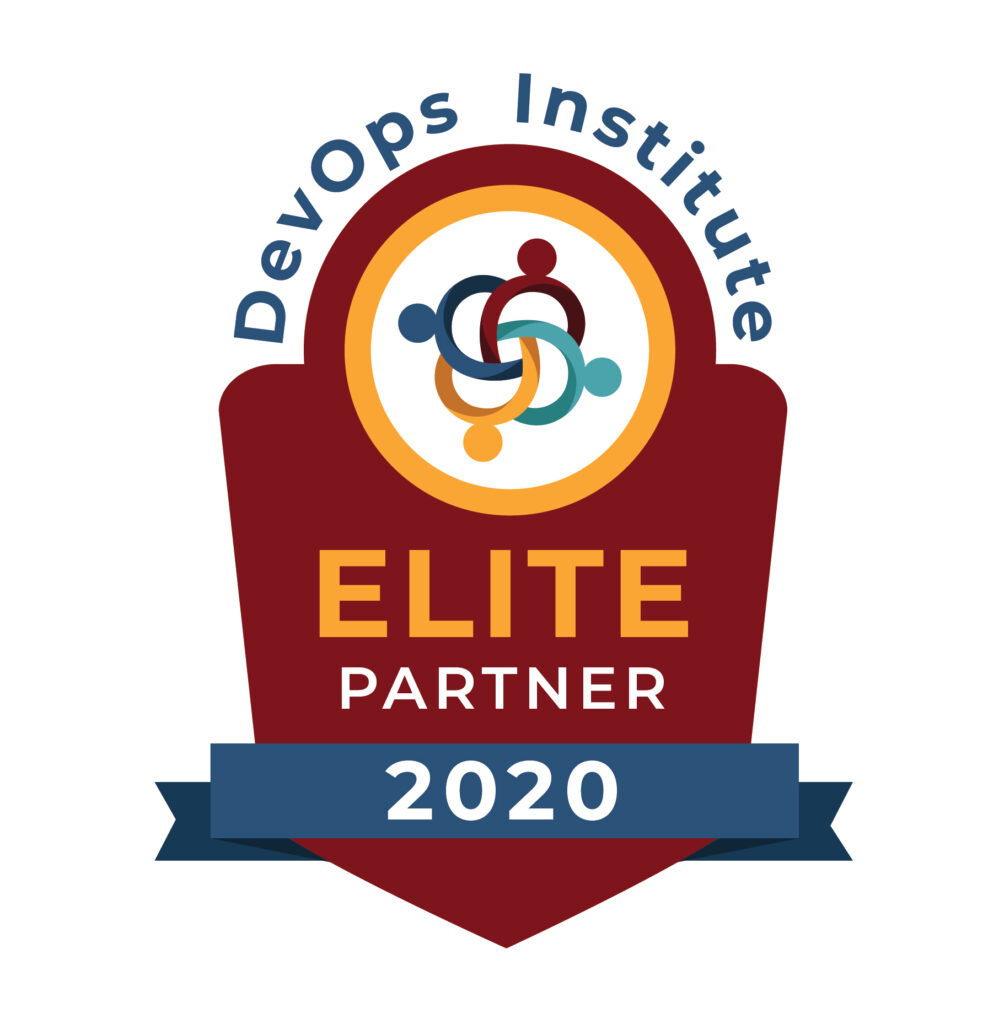 Learning outcomes
The learning objectives for DevSecOps are:
Understand the DevSecOps concepts and how to apply them to your role.
Gain an understanding of how you can do security differently in your organisation, in order to improve flow and reduce risk.
Gain a deeper understanding of culture through incentive models, generativity and culture models from Erickson, Westrum and Laloux and how cultural change is key to DevSecOps.
Understand the importance of resilience to deal with adversity.
Understand and be able to implement security best practices including threat modelling, risk management, basic security hygiene, federation, log management, identity, access management, application security, operational security, governance, compliance, policy-as-code and shifting left.
Be able to improve the resiliency of your organisation by using simulations to improve incident response, forensic data collection and utilise threat intelligence and information sharing.
Techniques for how to ensure that security, governance, risk management and compliance capabilities are involved earlier in the software development process.
Be able to apply experimentation and collect the necessary measures to prove a specific hypothesis, i.e. such as the effective of security controls.
Who should attend
The DevSecOps course is designed for:
Candidates seeking an understanding of DevSecOps practices, such as developers, engineers, security practitioners, architects and project managers.
Managers and leaders responsible for employees that are working on security, audit, governance or compliance capabilities within lean-agile initiatives.
Course contents
1. Course Introduction
Course Goals
Course Agenda
Beginning the Journey
2. Why DevSecOps?
Digital Disruption
Top Cloud Computing Threats
DevOps and DevSecOps Values
Safety Differently
Recap on The Three Ways
Build your CI/CD pipeline
Defining DevSecOps
Shifting Left
Automation
Think Like a Lean Startup
BDD, TDD, Agile Testing & Metrics
3. Cultural Change
Incentive Model
Resilience
Organisational Culture
Generativity
The Advice Process
Leading by Example
Erickson, Westrum, and LaLoux Culture Models
4. Strategic Considerations
Cooperation
Threat Modelling
Measurements and Metrics
Context
Risk Management
5. Security Considerations
Checkbox Trap
Basic Security Hygiene
Cloud Computing
Cloud Control Matrix
Architecture
Federation
Log Management
6. Identity & Access Management
Terms and Definitions
Authentication and Authorisation
Federated Identity
Open ID, OAuth and SAML
Systems or Record
AWS IAM Best Practices
Single Sign-On
Active Directory Use Cases
7. Application Security
DAST and SAST
Software Composition Analysis
Other Testing Techniques
Red / Blue Teams
OWASP Top 10
Testing in the CI/CD Pipeline
Integration to Issue Management
Automation
Threat Modelling
8. Operational Security
Basic Security Hygiene
Key Security Controls
Moving to the Cloud
Patching
Data Protection
Network Security
Cloud Security
Data Loss Prevention
9. Governance, Risk Management, Compliance & Audit
What is GRC?
Why care about GRC?
Policy as Code
Audit & Compliance
3 Myths of Separation of Duties
10. Logging, Monitoring & Response
Log Management
Incident Response
Forensics
Security Information and Event Management (SIEM)
eDiscovery
Threat Intelligence & Information Sharing
Shifting Left
Course fees
Fees per Person
DevSecOps Foundation
Fees include:
Course presentation
Course workbook
DevSecOps Foundation Exam
Pre-Requisites
There are no mandatory pre-requisites for this course however it is recommended participants sit the DevOps Foundation course prior to ensure participants are aligned with the baseline DevOps definitions and principles.
DevSecOps Foundation Certificate Exam
Once you've completed your training, you can gain a globally recognised certification with the DevSecOps Foundation Exam.  An exam voucher is provided after the training course. The exam is online and web-based, so you can take it any place, any time. Note: The exam voucher has a 90 Day Validity period.
The exam details are as follows:
60 minutes
40 multiple choice questions
Pass mark of 65% (26 out of 40)
Open book
Web-based (single-browser)
Successfully passing the examination leads to the candidate's designation as a certified DevSecOps Engineer (DSOE). The certification is governed and maintained by the DevOps Institute.